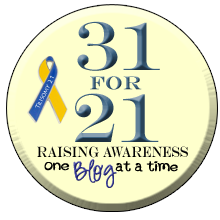 5 years ago my world was turned upside down.
It started like any other day. I went to work in the morning, and then home for lunch with Brian. We ate, talked about what we had planned for the afternoon. I reminded him he needed to call his mom that night, and we said goodbye, I love you, see you tonight...
When a police office walked into the office a few hours later and asked for me, it didn't faze me at all. I work at an insurance agency, and it's not unheard of to have the police ask if one of our clients has coverage. I expected them to tell me one of our clients had been in an accident. Instead, they came into my office and shut the door. They asked if I knew Brian. I said I did, that he was my husband. They said there had been an accident. I sat and waited, knowing they were going to tell me he was in the hospital, maybe hurt badly. But when they told me he'd been killed, all the air left the room. I gasped for breath, and remember seeing my tears hit the floor.
They opened the door to the adjoining office, explained what was going on, and my friend came into my office. This part is all a blur. I think people were talking, I know I was crying, and then I had to get out of the room, sure I was going to be sick. I sank down on the bathroom floor and just sat. I remember being so concerned about where I was going to live. Not only had I just lost Brian, but I was losing our house as well (It was provided as a benefit of Brian's job). Even at the time I knew this was a strange thing to worry about, but I wasn't really thinking clearly.
When I came out of the bathroom the officer asked about notifying Brian's parents. They offered to send an officer out to their house to tell them about the accident. All I could picture was Brian's mom, home by herself, when this officer showed up to give her terrible news. I just couldn't put her through that, so I did the notification. And to this day, it is the hardest thing I have ever done.
I went into the conference room and called her. I was crying and barely able to catch my breath. As soon as she heard my voice I'm sure she knew something was wrong. I told her that there had been an accident, and that Brian was gone. She wailed, and that sound will forever echo in my head. I don't know what else was said except that they'd be on their way to our house soon.
After that I tried to get a hold of my mom again. I'd tried earlier, and couldn't reach her. I don't remember if the line was busy, or if she wasn't answering. My dad was also called, but I honestly don't remember if I talked to him or not. By this point I was exhausted, and probably only an hour or so had passed.
I was taken home and remember lying on the couch while a friend went to look for Sage, one of our dogs. He was in the pickup during the accident, but no one had seen him since. He was found a short time later, completely unharmed. I stayed on the couch while the house filled with people, and the phone started ringing. I know I was there for it all, and maybe even participated over the next few days, but I don't remember much else.
For all of my wonderful family and friends that were there then, whether physically or through your prayers, thank you. Your love, prayers and support were what kept me going.
ETA: Now that I'm done writing this, it seems like I ended rather abruptly. There really is no good place to end though, because the story keeps going. There was the funeral to plan, a move away from our house, and the world just kept turning around me. But most of all, there is still missing Brian.