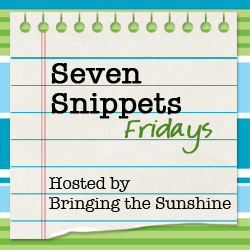 It's a snow day today. Colorado has been all over the news for the monster storm that is supposed to be upon us. Some parts of the state have a lot more snow than we do though. It's still snowing, but so far, we only have about three inches.
And related to our snow day....trying to get any work done from home while entertaining a 2 year old is pretty much impossible!
On Monday we had another ultrasound to make sure that a VBAC was an option. Everything looks good with baby and his position, so that is the plan. We will head back to the doctor on Feb 29 to have my membranes stripped and hopefully have a baby soon after. I am hoping that baby waits until the next day to make his appearance though, so we don't have a leap year baby.
Monday was full of appointments. Claire also had PT, her first session since she started walking. We brought her Sure Steps and a couple of pair of shoes to try with them.
These shoes
were the best fit over the orthotics. They come in half sizes and an extra wide width.
Claire's favorite word right now is '
hot
'. Any time you give her food she will sign and say hot, and we have to reassure her that it's just right to eat. Cute, but exhausting at times, as this can be an every bite question.
Since we didn't get enough of all the doctor appointments on Monday, Claire and I headed to her ENT on Wednesday. Both the audiologist and her doctor said her ears were pretty full of wax. She hasn't been eating too much these days, so it was worth a trip to get her checked out. The doctor cleaned one ear out, but said the other one looked good. Both tubes are still in place too. So, I guess the picky (or non-existent) eating is just 2 year old stuff...
At the ultrasound the tech estimated baby's weight at 5 lbs, 7 oz. Crazy, because that's already bigger than what Claire was when she was born.